Why Organize?
Why Union?

Training!

Our members are provided state-of-the-art education and training opportunities to improve their standard of living. Skill Advancement training is available to help members add to and improve their skills. A wide variety of classes are offered to all members as a part of membership, there is no additional cost for training!

Benefits of Joining

Many of our members form career long friendships with our contractors, and many form lifelong friendships with other union members. You can always count on your Brothers.
Committment
For over 100 years, the UBC has worked to strengthen our local communities and our organization. Through a commitment to innovative leadership, we maintain and increase work for our members. And without a doubt, when workers earn good wages the entire community benefits.
Benefits of Joining

The rewards of membership are the good wages and benefits you receive as a union member; a member of the United Brotherhood of Carpenters and Joiners of America. There are a half million UBC members in the United States and Canada.
You'll be working under the protection of a union contract for good contractors, as well as having quality health insurance, pension and welfare benefits. It pays to be the best you can be - A Union Member!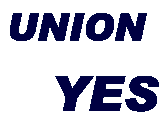 Why Me?
If you don't have a union in your workplace, you don't have guaranteed wages, health benefits or a secure pension. You are an "at-will" employee. You check your rights at the door, and your employer can fire you or change your conditions of employment at any time and for almost any reason.
There are real advantages to having a union for you as an individual and for society in general. By forming a union with your co-workers, together you will have the strength to negotiate a legally binding contract with your employer that includes better wages, affordable health care, a secure retirement and a safer workplace.
Your Rights
It's Your Right
To Organize a Union!
The National Labor Relations Act gives you the right to organize a union in your workplace. Here's what you are allowed to do ... and what your employer is not allowed to do ...
You Have the Right to ...
Participate in meetings to discuss joining a union;
Distribute, read and discuss union literature (in non-work areas during breaks and lunch time);
Wear union buttons, stickers, t-shirts, and hats to show support for the union;
Sign a membership card and demand union recognition;
Circulate and sign petitions, or ...
Join together in other activities to protest unfair treatment or demand improvements in wages, hours and working conditions;
Organize other employees to support the union, sign union cards, or to file grievances.
These rights are protected by Section 7 of the National Labor Relations Act (and similar state laws), which gives you the right to join or support a union.
It is Illegal for Your Boss to ...
Fire or threaten to fire, layoff, discipline, harass, transfer, or reassign an employee because they support the union;
Favor employees who don't support the union over those that do in promotions, hours, enforcement of rules or any other conditions;
Close or threaten to close your place of employment or take away benefits or privileges in order to discourage union activity;
Promise employees a pay increase, promotion, benefit or special favor if they oppose the union;
Ask your opinion of the union.
Under Section 8 of the National Labor Relations Act (and similar state laws) it is illegal for your boss to commit any of the acts listed above.
Here's the Law ...
Section 1: The policy of the United States is to be carried out "by encouraging the practice and procedure of collective bargaining and by protecting the exercise by workers of full freedom of association, self-organization, and designation of representatives of their own choosing, for the purpose of negotiating the terms and conditions of their employment..."
Section 7: "Employees shall have the right to self-organization, to form, join, or bargain collectively through representation of their own choosing, and to engage in other concerted activities for the purpose of collective bargaining..."
Section 8(a): "It shall be an unfair labor practice for an employer . . . to interfere with, restrain, or coerce employees in the exercise of the rights guaranteed in Section 7..."
Page Last Updated: Sep 13, 2008 (17:06:00)