Carpenters Local 270
Local 270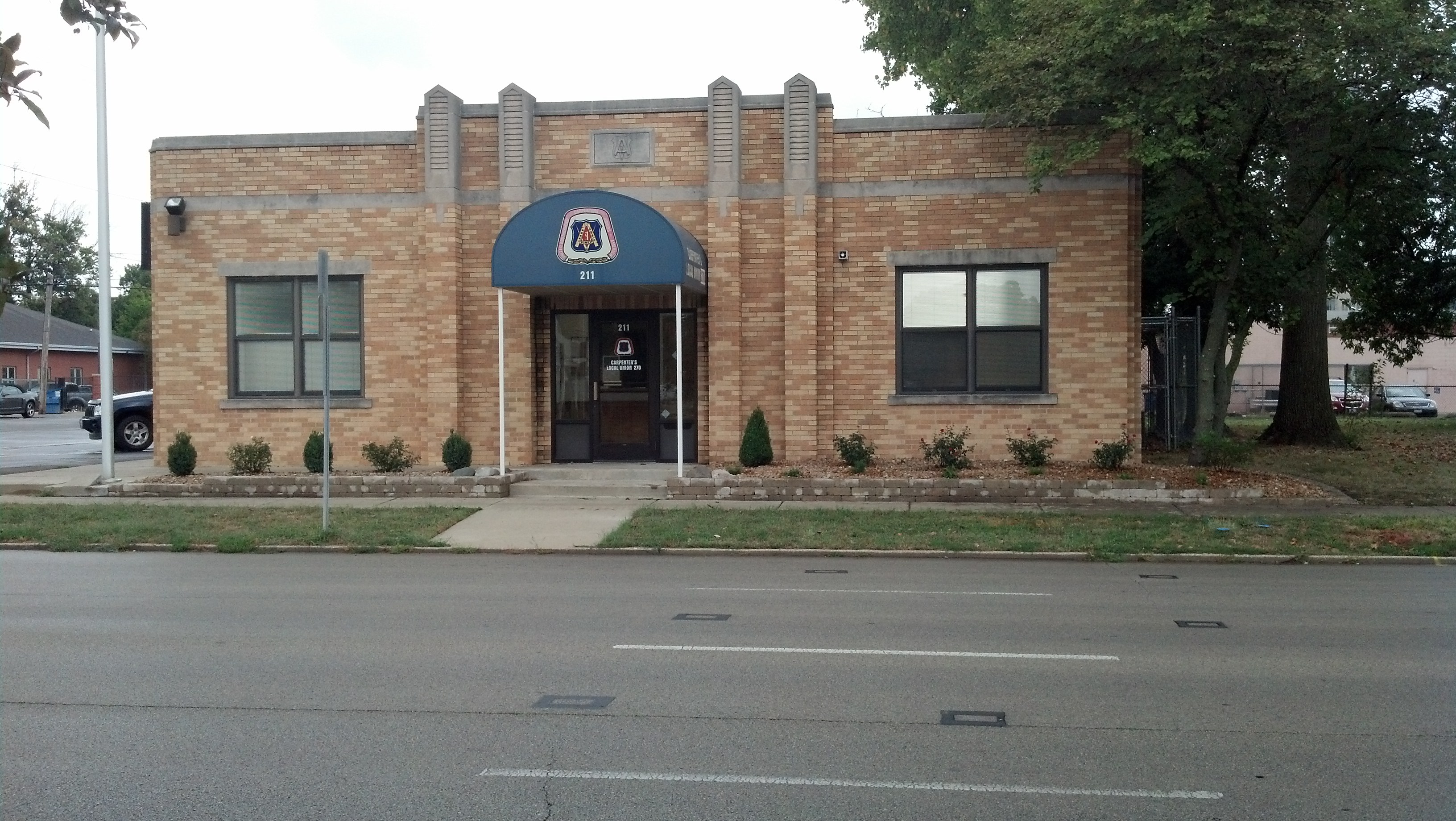 Today , Local 270 has over 1,300 highly trained and skilled journeyman carpenters and apprentinces working in the industrial, commerical and residential fields.
Located in Central Illinois, at 211 W. Lawrence Ave., in Springfield. Local 270 has jurisdiction over the counties of Adams, Brown, Cass, Christian, Greene, Hancock, Logan, Macon, Macoupin, McDonough, Menard, Montgomery, Morgan, Piatt, Pike, Sangamon, Schuyler, Scott, and Warren.
Carpenters Local 270 is affiliated with The United Brotherhood of Carpenters and Joiners of America and also The Mid Central Illinois Regional Councial of Carpenters.
The Joint Apprentince and Training Committiee with a facility located in Pekin Illinois instructs apprentinces with the latest technologies with a "hand on" and classroom approach. Also it offers skill advancement classes for journeymen to keep up with the ever changing constuction industry.
Our Mission
Carpenters Local 270 represents skilled and highly trained carpenters who serve the construction industry of Central Illinios. All we ask for a full day's work is a fair wage and the opportunity to practice our craft with skill and safety and to be able to live and participate in our communities with dignity.
We also open our arms to our non-union brethren and to the contractors for whom they work, in the hope of elevating the standard of living for all of the hard-working Brothers and Sisters of the Carpentry Trade.

U B C History
In 1881, 36 carpenters from eleven cities met in a Chicago warehouse to form a national union. A constitution was formed and a new union was created with 2000 members. This was the birth of the United Brotherhood of Carpenters and Joiners of America.
THE EARLY DAYS
During colonial times the carpenter brought his trade to a new land. Along with his skill of building and crafting the master carpenter brought the guild system of organizing his trade as well as a system of training and providing long term welfare for his workers.
The industrial revolution brought on a change that ignored and diminished the pride and power of the master, journeyman, apprentice system, emphasizing speed, productivity and profitability rather than quality of work and a healthy and secure lifestyle.
A 29 year old carpenter, Peter J. McGuire, felt there was only one appropriate response, protect and defend the trade through collective action of its members. The membership grew to 5,789 by 1885. Then on May 1, 1886 a stand was made for an 8 hour workday initiating a movement to retrieve fare treatment and human rights, later to be referred to as "the great uprising of labor". As a result, union carpenters won higher wages and/or decreased hours in 53 cities in 1886. The brotherhood's membership soared to 21,423 by the end of the summer.
By 1903, union membership had climbed to 167,200, adding to its agenda of advancing wages, reducing hours, cultivating the spirit of fraternity regardless of creed, color, nationality or politics, to include the belief that the union should actively educate its members. Peter J. McGuire founded Labor Day to show the power of organized labor in claiming its own holiday and to recognize the American labor workforce for its great contribution to our society.
TODAY
Today these precepts still hold true. After many years of fighting for carpenters against open shop legislation, employer associations and economic depressions, the wages of the union carpenter have continued to rise keeping pace with economic changes. Health benefits and pension are at a high standard and apprenticeship and ongoing training is state of the art.
The skilled nature of the carpentry trade is its strength. The goal to genuinely represent the interests of all working women and men to stand up on behalf of basic workers' issues, such as decent wages, health and safety, civil rights, and a secure environment still holds true today. "Without the trade union, the workman meets the employer at a great disadvantage."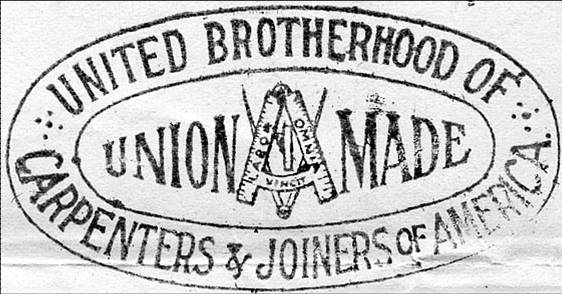 What is a Carpenter
What is a carpenter?
Look around you. Just about every building in your community was at least partially built by skilled carpenters.
…your home
…your school
…the malls where you shop
…the office buildings
…churches
…sports arenas
…the list goes on and on.
To be a carpenter is to be a member of one of the oldest and most respected trades. You can build a lifetime career in carpentry, if you like working with tools and like to create things. Hammer out a well-built future with training in carpentry.
Carpenters are involved in many different kinds of construction activity. They cut, fit, and assemble wood and other materials in the construction of buildings, highways, bridges, docks, industrial plants, boats, and many other structures. Carpenters' duties vary by type of employer. Builders increasingly are using specialty trade contractors who, in turn, hire carpenters who specialize in just one or two activities. Some of these activities are setting forms for concrete construction; erecting scaffolding; or doing finishing work, such as installing interior and exterior trim. However, a carpenter directly employed by a general building contractor often must perform a variety of the tasks associated with new construction, such as framing walls and partitions, putting in doors and windows, building stairs, laying hardwood floors, and hanging cabinets.
Because local building codes often dictate where certain materials can be used, carpenters must know these requirements. Each carpentry task is somewhat different, but most involve the same basic steps. Working from blueprints or instructions from supervisors, carpenters first do the layout—measuring, marking, and arranging materials. They cut and shape wood, plastic, fiberglass, or drywall, using hand and power tools, such as chisels, planes, saws, drills, and sanders. They then join the materials with nails, screws, staples, or adhesives. In the final step, carpenters check the accuracy of their work with levels, rules, plumb bobs, and framing squares and make any necessary adjustments. When working with prefabricated components, such as stairs or wall panels, the carpenter's task is somewhat simpler than above, because it does not require as much layout work or the cutting and assembly of as many pieces. Prefabricated components are designed for easy and fast installation and generally can be installed in a single operation.
Carpenters who remodel homes and other structures must be able to do all aspects of a job—and not just one task. Thus, individuals with good basic overall training are at a distinct advantage, because they can switch from residential building to commercial construction or remodeling work, depending on which offers the best work opportunities.
Carpenters employed outside the construction industry perform a variety of installation and maintenance work. They may replace panes of glass, ceiling tiles, and doors, as well as repair desks, cabinets, and other furniture. Depending on the employer, carpenters install partitions, doors, and windows; change locks; and repair broken furniture. In manufacturing firms, carpenters may assist in moving or installing machinery.
As in other building trades, carpentry work is sometimes strenuous. Prolonged standing, climbing, bending, and kneeling are often necessary. Carpenters risk injury working with sharp or rough materials, using sharp tools and power equipment, and from slips or falls. Additionally, many carpenters work outdoors, which can be uncomfortable.
What is a Apprentice
What is an apprentice ?
An apprentice is someone who is learning a trade by working under the guidance of skilled workers of that trade, called journeymen. It is on-the-job training. You earn while you learn, and you are paid a wage from the first day you become a working apprentice. Apprentices are usually paid at about 50% of the journeyman rate of pay to start, but the wages are increased periodically, usually every six months, until you reach the full journeyman rate. It takes from two to four years to normally complete one of our programs. We offer apprenticeships at the The Joint Apprenticeship Training Center. Check out one of the other pages for more detailed information and remember…….
Apprenticeship can yield a lifelong rewarding CAREER !!
Apprentices in the construction training program move from first period to eighth period apprentice before becoming a journeyman carpenter. Students learn through an innovative program that combines classroom instruction with hands-on training. Apprentices earn "skill blocks" as they increase their knowledge of basic construction techniques. This training supplements the training and experience they get while working on-the-job with journeyman carpenters.
Apprenticeship coordinators manage the programs and monitor the progress of the individuals who enter the various trade disciplines.
Knowledge and training is what puts a skilled carpenter above other workers.
Page Last Updated: Sep 05, 2014 (12:04:00)